— by Carol
We've looked at volunteers in small churches.  Before we move on to medium-sized churches, let's pause to look at volunteers in the transition zone.  More than any other transition, volunteers make the difference going from small to medium (or medium to small, but let's not go there…).
For our purposes, the dividing line is an average attendance of 100 in worship each week.  Volunteers, though, can push this number higher or lower.  Experts point out that a small church is organized around family-type relationships, while a medium church is structured around programs.  Here, too, volunteers can change the picture.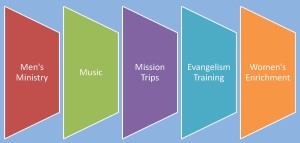 Watch for some of these signals that tell you that numbers alone don't tell the whole story:
 Volunteers who are strong leaders, helping to organize and direct other members.  They can lead programs — especially start-up programs.
Lack of strong leaders.  In some churches, the volunteers don't get the leadership training or experience at work or in other community organizations.  The pastor has to be more involved in everything, which may lead to burnout or turnover.
Talented / skilled volunteers who pick up some of the roles (music, for example) that other churches hire part-time staff to fill.
Volunteers who "push back" against growth.  They prefer the close relationships of a small church, even though they may want the church to grow.
Try these keys to a successful transition from small to medium:
• Help volunteers to understand and buy in to the medium church structure (where relationships grow in small or medium-sized groups rather than across the entire congregation).
• Develop and use volunteers' skills in positions that staff would otherwise fill.  (Caution: Don't treat volunteers unfairly when you can and should be paying them for the time and skills they bring to the church.)
• Make training in Christian leadership skills an on-going, intentional process.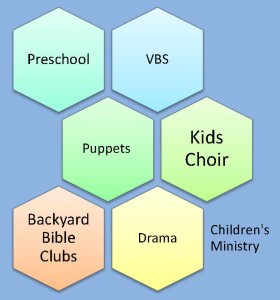 It's no wonder that experts can't agree on the cut-off point between "small" and "medium" churches.  When you are counting noses, the noses of volunteers can make a world of difference.